Don't Drink & Drive!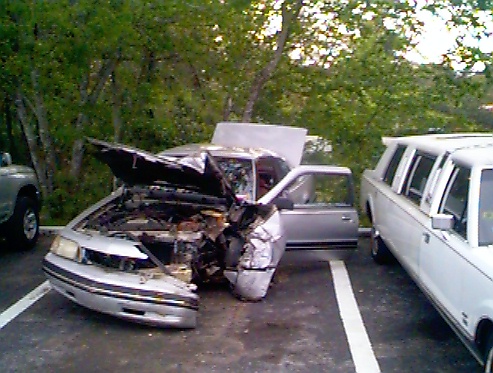 Hopefully He Learned A Lesson.
He Is OK!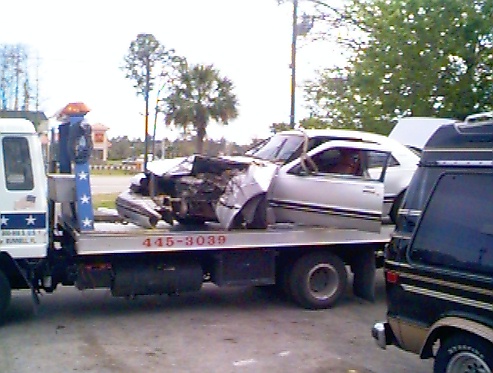 The Wheel went through the floor.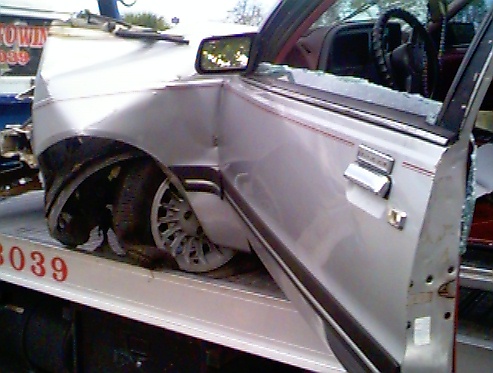 The steering wheel is bent in and up!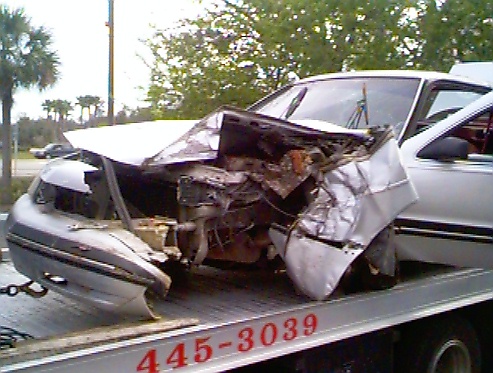 It sheared off the suspension. That is bark above the 9.
His head hit the windshield.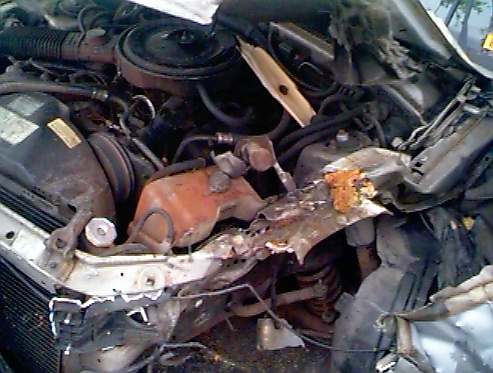 Please pass these on and show your children "what if".
Don't Drink and Drive. It is so easy to call your friend or parents for a ride.
Send mail to
E-MAIL
with questions
or comments about this web site.
Copyright © 2011 Tiny's Car & Truck Repair LLC Inc
Last modified: 07/19/2011