|
home
Dan's Stang
Look at the 11.5" wide wheels. They tuck under the wheel wells.
The wheels are 17X11.5 Rears and 17X9 Fronts, Torque Thruster 2. (American Racing Wheels)
Tires are Kumho Exsta V700's 335/35ZR17 Rears and 275/40ZR17 Fronts.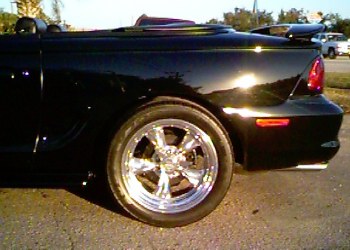 Look at that shine.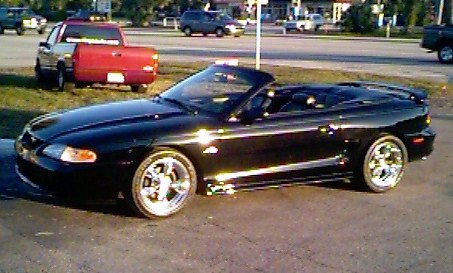 Is that a fingerprint?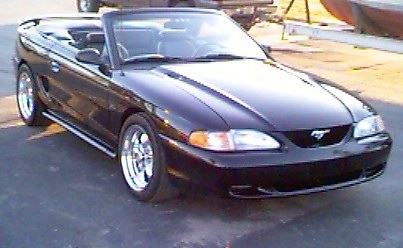 The hood is next to be changed. And a Supercharger will be added soon.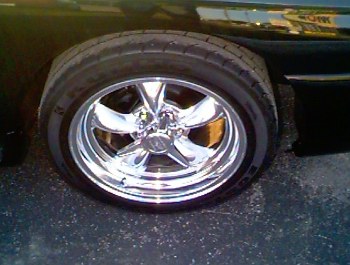 The motor has a new Edlebrock Throttle Body, K&N Kool Air Filter,
MSD Ignition Box and Two Tach Adapters, And a Steeda Pulley Underdrive Kit.
The Computer sports a Jet chip.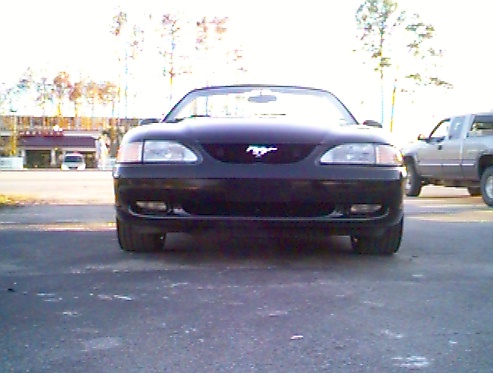 Front View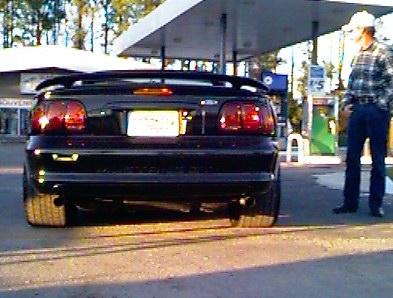 The rearend gear was changed to a 373 Richmond Gear. The exhaust is Flowmaster H-Pipe and
Flowmaster American Thunder Complete System.
Send mail to
E-MAIL
with questions
or comments about this web site.
Copyright © 2011 Tiny's Auto & Truck Repair Service
Last modified: 03/11/2003