|
home
Z's 84 Stepside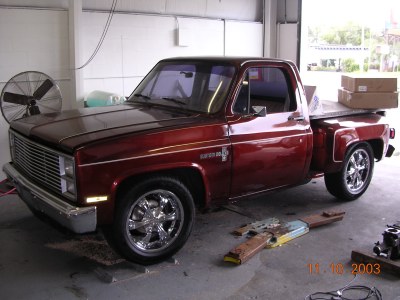 We already installed the 3" lowering kit to it.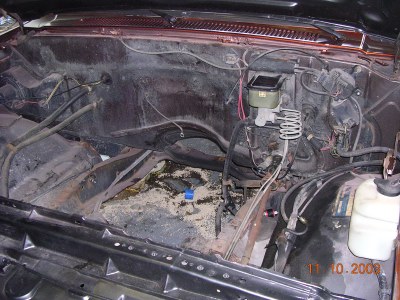 The motor is out and next step is to
power wash the engine compartment and paint it.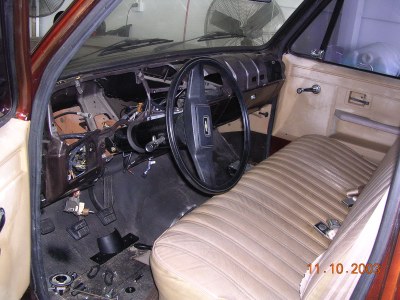 The interior is getting complete face lift.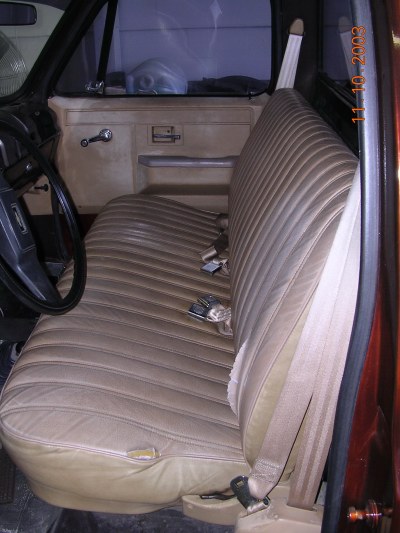 The old seat is on the way out and new expedition buckets are going in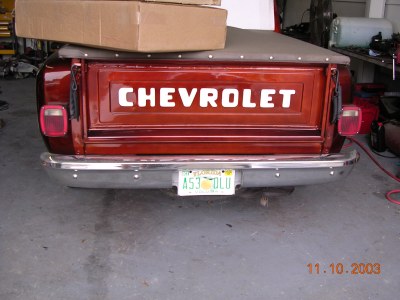 This is the back view. The only difference will be new exhaust tips.
This is a GM Crate Motor 320 HP Out of the box!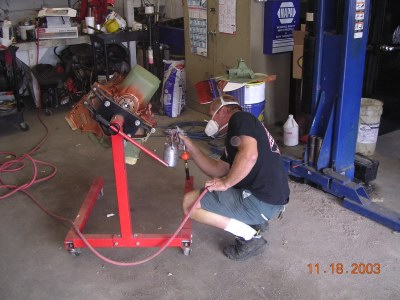 Primed and ready to spray. mike is doing the honors.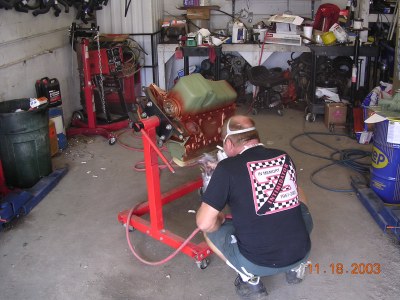 Starting to look like it should.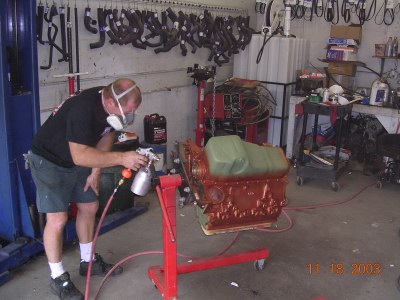 Keep looking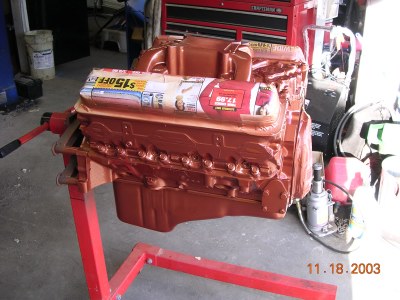 Now for the unveiling.....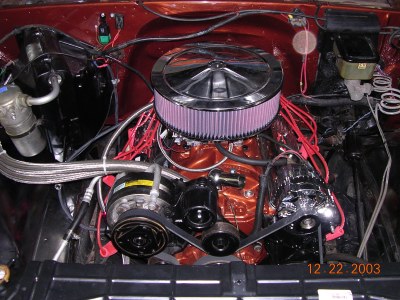 Looking Better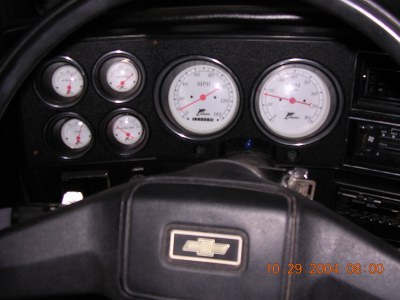 Dolphin Gauges Installed in factory locations.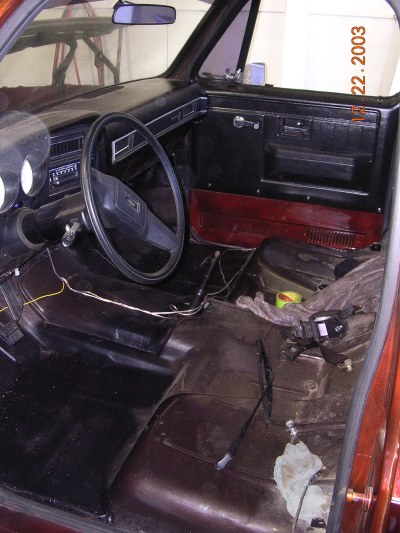 Waiting on the new seats but all the black interior pieces are in place.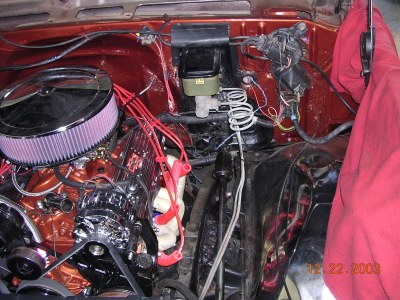 Chrome inner fender wells really light up the motor.
It now has R134 AC System.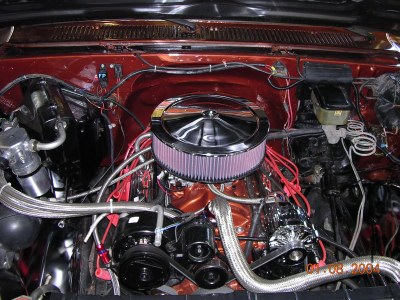 Almost done....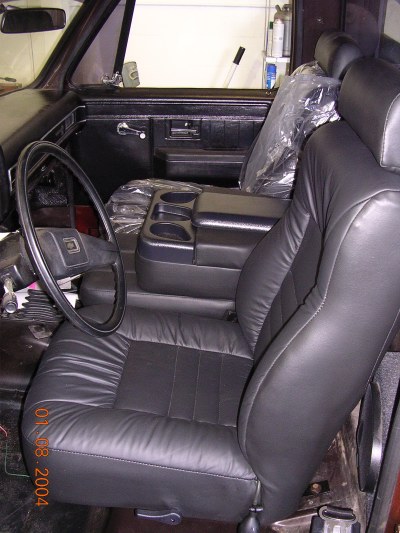 The new seats. Carpet is next.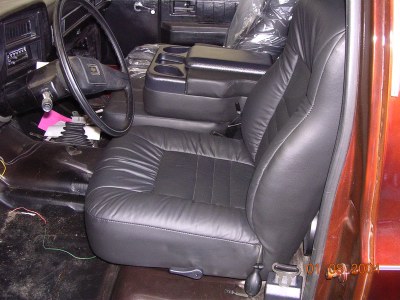 I can only hope the pump is for the Lumbar?!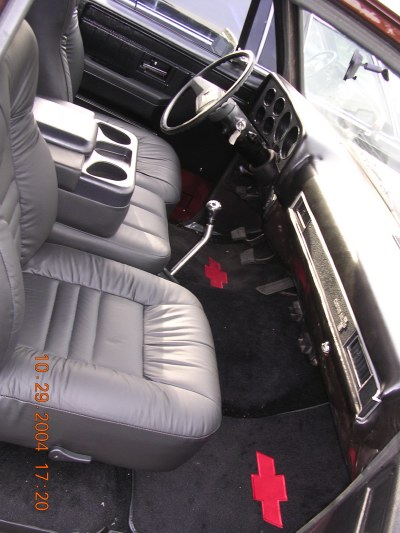 The Carpet is in. Check out the custom shifter....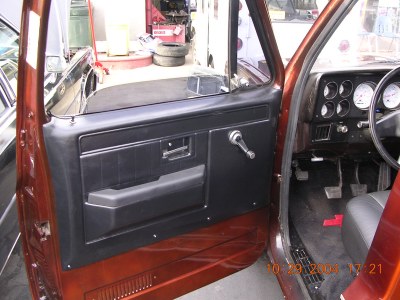 The new door panels make the interior complete.
20" wheels and tires.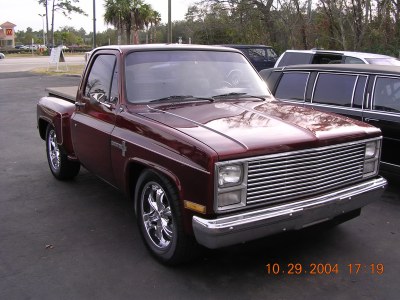 The finished product!
Send mail to
E-MAIL
with questions
or comments about this web site.
Copyright © 2011 Tiny's Auto & Truck Repair Service
Last modified: 01/31/2004